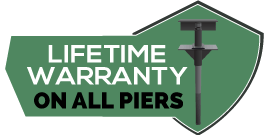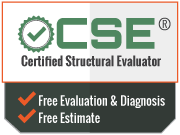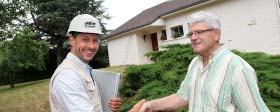 Foundation Repair
 Basement Wall Repair
 Bowed Wall Repair
 Foundation Crack Repair
 Concrete Raising
Local Foundation Repair Dealers in Columbia, MO
We have 2 local dealers in the Columbia, MO area who provide comprehensive foundation repair service in a 75 mile radius. All our local dealers are accredited professionals with years of experience under their belt, offering top-drawer service at market competitive rates. If you are looking for a structural appraisal, an estimate of foundation repair cost or any sinking foundation issue, feel free to get in touch with us over the phone and we'll set up an appointment with one of our local dealers in your area.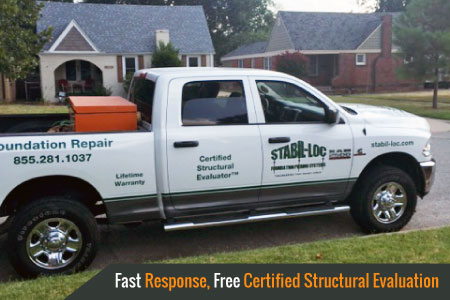 Foundation Repair in Columbia, MO
This house has been passed down from generation to generation and I just wanted to say thank you for taking great care… The basement looks like you were never there and my home is restored. Cracks are no longer leaking (can't even see them anymore) and the porch columns are back in …
Clair H. – Columbia, MO 65201

Foundation Repair in Columbia, MO
Appreciate the good work. Estimate was solid and fair, service was spot on. I'll be looking for a pre-installation of piers for my extension later down the road. I'll be sure to give you a call again.
Laury T. – Columbia, MO 65203

Foundation Repair in Columbia, MO
They completed a full restoration on my foundation and structural supports of my home. All concrete cracks and problems were accounted for, including the brick pillars of my porch. Good foundation repair service- no complaints.
Terrell L. – Columbia, MO 65203

Foundation Repair in Columbia, MO
Fast service and free structural evaluation was a selling point for me. They provided quality work and restored my foundation as well as my basement walls with ease. It took a little bit longer than I had hoped but the service was quick considering how much damage my home sustained this …
Henry M. – Columbia, MO 65201

Licensed Contractors
Each dealer in the Columbia, MO area are licensed under the Chapter 13, Columbia Code of Ordinances regulations, giving us permission to provide any foundation repair work necessary, be it alteration or restoration service. We are certified and insured beyond these measures as well.
Services Provided in Columbia
We provide foundation repair services in Columbia, MO by solving the sinking foundation problems using our unique three step approach. We start by assessing the extent and location of damage and then choose the best option to tackle it by studying similar landscape in the nearby area. Using advanced technology we can pinpoint the exact weak spots of your foundation that need to be realigned. Finally, we reinforce the foundation, bringing it to balance again with our foundation piering system and giving a new life to your building.

 Problem assessment and engineering


 Provision of quotes for repair work


 Certified Structural Evaluations®


 Reinforcement of bowed basement wall


 Sinking foundation lifting and realignment


 Wall and floor crack repair


 All-inclusive foundation repair service