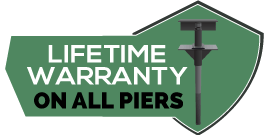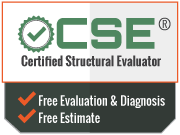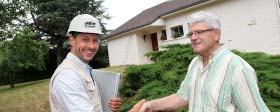 Foundation Repair
 Basement Wall Repair
 Bowed Wall Repair
 Foundation Crack Repair
 Concrete Raising
Local Foundation Repair Dealers in Columbus, OH
We have 2 local dealers in the Columbus, OH area who provide foundation repair service in a 70 mile radius. All our local dealers are fully certified professionals and offer top notch service at competitive prices. If you are facing any problems with your building's foundation or simply need a structural evaluation or a written assessment, just give us a call and we will set up an appointment for our local dealer.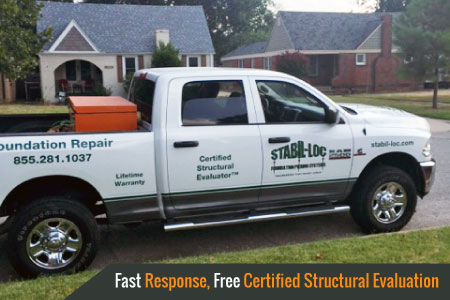 Foundation Repair in Columbus, OH
Hello, my name is Frank and just wanted to leave a kind review for a job well done on my property. It was a good experience working with your company to complete my renovations on time and on budget. Professional service overall and I'm leaving 5-stars which is well deserved. Regards …
Frank L. – Columbus, OH 43202

Foundation Repair in Columbus, OH
100% to my satisfaction. Not much else you can say about foundation contracting- you either get it done or not at all. I took a chance with Stabil-Loc from all the reviews and warranties and was not let down. Did a great job and completed on time – Jerry
Jerry C. – Columbus, OH 43204

Foundation Repair in Columbus, OH
Thank you for your hard work. I love my home and was glad to hear this was an easy fix with the right company. Quality service, on time, efficient, and professional.
Travis L. – Columbus, OH 43085

Foundation Repair in Columbus, OH
Great service for what I paid. Foundation seems to be fixed and basement walls are restored back to normal. Would recommend this company and have no complaints.
Leo F. – Columbus, OH 43203

Licensed Contractors
Our dealers are licensed by Columbus City Code in the Department of Building and Zoning Services. This allows us to provide the necessary foundation repairs and structural systems for your home or building. Certified by Stabil-Loc program and individually insured.
Services Provided in Columbus, OH
 Sinking foundation correction and alignment
 Wall, floor, and slab crack repair
 Reinforcement of bowed basement wall
 Estimated costs and initial quotes for repair work
 Damage evaluation and project engineering
 Certified Structural Evaluations®
 Full foundation repair & restoration
Our foundation repair services in Columbus, OH involve three major steps which are assessment, planning, and implementation of the foundation repair solution. After carefully pinpointing the exact pain points in the foundation using the latest technology, our experts devise a strategy to bring your foundation back to life. All of this is done by taking into account the nature of your exact area and landscape. The last step involves placement of our foundation pier on selected key points, helping your home to realign in its correct position.

 Problem assessment and engineering


 Provision of quotes for repair work


 Certified Structural Evaluations®


 Reinforcement of bowed basement wall


 Sinking foundation lifting and realignment


 Wall and floor crack repair


 All-inclusive foundation repair service