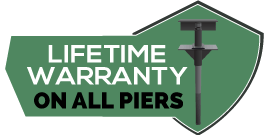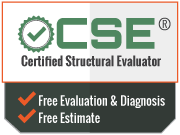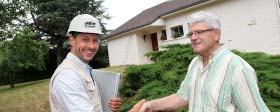 Foundation Repair
 Basement Wall Repair
 Bowed Wall Repair
 Foundation Crack Repair
 Concrete Raising
Local Foundation Repair Dealers in Des Moines, IA
We have 2 local dealers in the Des Moines, IA area who provide comprehensive foundation repair service in a 75 mile area. All our local dealers are accredited professionals with years of experience under their belt, offering top-drawer service at market competitive rates. If you are looking for a structural appraisal, an estimate of foundation repair cost or any structural issue, feel free to get in touch with us over the phone and we'll set up an appointment with one of our local dealers in your area. Each contractor is under our Certified Structural Evaluator® program for efficient methods of repair.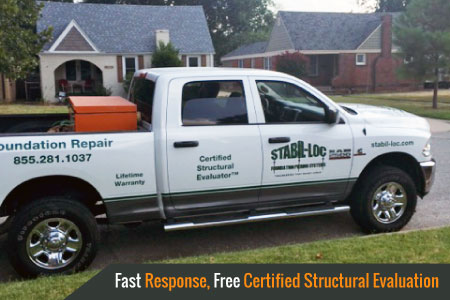 Foundation Repair in Des Moines, IA
Dear Stabil-Loc, I'm appreciative of the contract on several of my properties. This is a formal thank you from my company to yours. The quote and fair pricing was great and has effectively put us back on the market. You continue to do amazing work. -MP
Mary P. – Des Moines, IA 50301

Foundation Repair in Des Moines, IA
thank you so much for repairs you made on my home. Friendly customer service was nice and the repair work was pretty simple. I dreaded the idea of construction on my home coming in and out, but the company was pretty clean and professional. i would hire them again
Clair B. – Des Moines, IA 50301

Foundation Repair in Des Moines, IA
Awesome service! Bowed walls are completely gone and now I can move onto my basement finishing project for the extra space- looking forward to my addition.
Gary D. – Des Moines, IA 50305

Foundation Repair in Des Moines, IA
Great work! The free inspection is what sold me from the start. Everyone else wanted to charge $200 just to come out! Awesome job
Eric D. – Des Moines, IA 50302

Foundation Services in Des Moines, IA
Stabil-loc aims to resolve all kinds of issues with your foundations in the Des Moines area. We use a three-step approach that includes assessment, planning and execution of our specially designed foundation repair system. Using advanced techniques, we figure out the exact problem points in the foundation and then choose a suitable solution, keeping in view the type of area the building is located in. This is followed by installation of foundation piers on key points, bringing your damaged structure realigned back into place and effectively restored.

 Problem assessment and engineering


 Provision of quotes for repair work


 Certified Structural Evaluations®


 Reinforcement of bowed basement wall


 Sinking foundation lifting and realignment


 Wall and floor crack repair


 All-inclusive foundation repair service