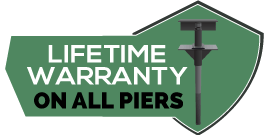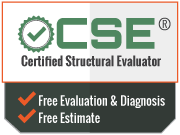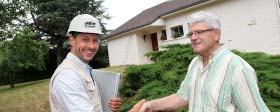 Foundation Repair
 Basement Wall Repair
 Bowed Wall Repair
 Foundation Crack Repair
 Concrete Raising
Foundation Repair in Fort Worth, TX
If you're looking for foundation repair in the Fort Worth, TX area contact us or one of our local contractors. We have one local dealer that offers services in a 30 mile radius from Weatherford to Arlington. All of our dealers are certified under the Certified Structural Evaluator® program to perform foundation repairs with our efficient methods and systems. At competitive prices and quality care your home or building's structural integrity will be restored with the best service in the market.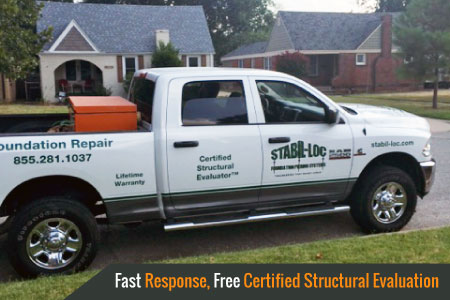 Foundation Repair in Fort Worth, TX
One of the best contractors I've hired for my home. We've had painting jobs, renovation jobs, and window jobs in and out of the house all year. So when my foundation needed repairs I took a chance with Stabil-Loc and I'm overall satisfied with the service and price. I have another …
Henry K. – Fort Worth, TX 76104

Foundation Repair in Fort Worth, TX
I was amazed by how fast they were finished. My foundation looks great and fully repaired. They arrived a little earlier than set time. I let them place their sign in my yard and have had several people stop to ask about their work. I couldn't be more pleased.
Charlotte M. – Fort Worth, TX 76102

Foundation Repair in Fort Worth, TX
Kind, courteous, and professional. Not much else to say other than the job was done right and done well. -Kerry
Kerry G. – Fort Worth, TX 76105

Foundation Repair in Fort Worth, TX
Glad to see there's still good companies in the area that take pride in their work. Got a good quote from this company and they fixed my foundation- professional service.
Jesus G. – Fort Worth, TX 76104

Licensed Contractors
Our contractor is registered in the city of Fort Worth and surrounding areas under Department of Planning and Development for building ordinance codes and regulations to provide foundation repairs.
Services Provided in Fort Worth
We use a three step approach to solving foundation problems in the Fort Worth area. Our experts make an in-depth assessment of foundation damage, determining key points, which enables them to plan the repair methodology and materials accordingly. In the final step, we install our foundation pier system with stabilizes your house back to its original position; giving it full restoration of structural integrity.

 Problem assessment and engineering


 Provision of quotes for repair work


 Certified Structural Evaluations®


 Reinforcement of bowed basement wall


 Sinking foundation lifting and realignment


 Wall and floor crack repair


 All-inclusive foundation repair service