Local Foundation Repair Dealers in Akron-Canton, OH area
Please contact our authorized Stabil-Loc dealer in the Canton, OH area who provide foundation repair service in a 100-mile area. These are all fully qualified, trained professionals who offer the best quality service and market competitive rates. If you require a structural evaluation or simply want an assessment for any wall crack, foundation crack, or sinking foundation issue, contact us today.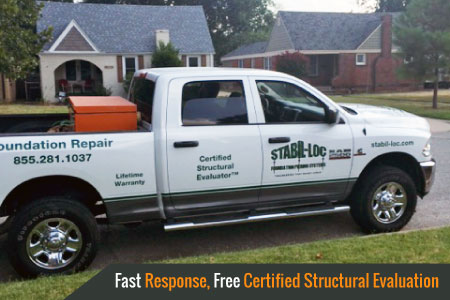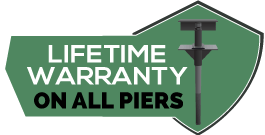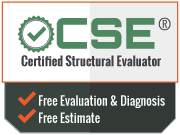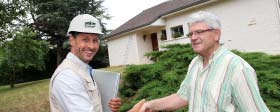 Foundation Repair
 Basement Wall Repair
 Bowed Wall Repair
 Foundation Crack Repair
 Concrete Raising
Pioneer Basement Solutions
4221 16th Street NW
Canton, OH 44710
Phone: (330) 454-8066
Fax: (330) 454-8111

Foundation Repair in Canton, OH
Probably the best home improvement company I've ever worked with. We got waterproofing from another contractor further out and it was a mess! These guys overall did pretty good with both the foundation and the waterproofing together.
Aaron R. – Canton, OH 44704

Foundation Repair in Canton, OH
Excellent job on the repairs. Contract was clean, cut, and straight to the point. Good customer service from start to finish… no complaints
Remmy L. – Canton, OH 44706

Foundation Repair in Canton, OH
Everyone that worked at our home was very kind and considerate. I was very comfortable leaving everyone at my home and they were very respectful of my home. Thank you for reminding us that there are good hard working foundation repair companies out there.
Kim And Jonas S. – Canton, OH 44702

Foundation Repair in Canton, OH
If you ever need a recommendation in as far as the work performed and the crew assembled to do it, count on me. Your men were congenial, courteous, respectful and professional. Your foundation repair work is first class, and it has been a pleasure having your company in our home.
Adam D. – Canton, OH 44708

Potential of Foundation Problems in Canton, OH
Almost the entire city is land with only 0.02 sq miles of water. The city has a humid climate and temperatures range from -7 °C in winters to as high as 32 °C in summers. The city gets a fair amount of rain and snow which affects the moisture in the soil. The amount of moisture or the change in that amount through the course of a year or over a period of time is usually a big concern for houses built in that area. Expansive soil makes the land beneath houses to change its shape when the moisture level increases or decreases. Foundation of all types be it pier, block or slab type are therefore prone to damage in the Canton, OH.
If you notice signs such as wall rotation, misaligned doors or windows, cracked bricks or cracks in the floor, it might be time to get your foundations checked from a reputable foundation repair company.
Services Provided in Canton
We provide a three-step solution to resolve any problems with your building's foundations. First, our team of experts makes an assessment using the latest technology and accurately measures the extent of foundation damage. After pinpointing the areas that need attention and calculating all angles, we plan out the placement of piers in the required spots. The final step involves the labor process and installing piers which help stabilize and re-align your foundation.

 Problem assessment and engineering


 Provision of quotes for repair work


 Certified Structural Evaluations®


 Reinforcement of bowed basement wall


 Sinking foundation lifting and realignment


 Wall and floor crack repair


 All-inclusive foundation repair service