Partner With Stabil-Loc
We are currently seeking contractor and engineering partnerships across the country.
Becoming a dealer of our patented foundation piers is a quick, easy, and painless process. We are a well-established foundation piering company that markets our piers all over America. Competition is a given in the foundation repair business, so you need to insure your firm has the best piering method, practice, and product in the industry to get the job done right. Your customers depend on you, and you can depend on us to provide only the greatest in technology.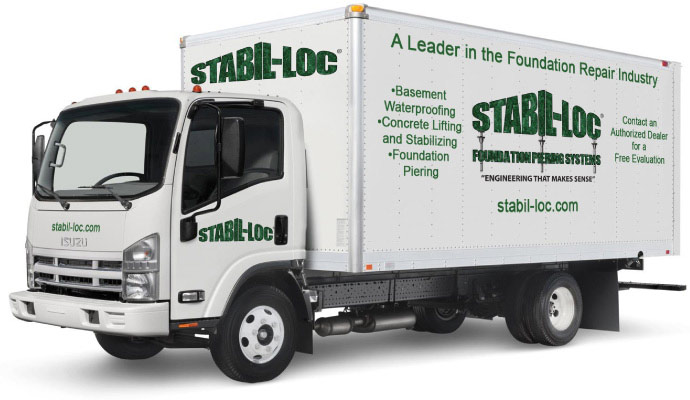 Production
Installation Training Manual
Equipment Operation Training
On-Site Installation Training
Post Sale
Warranties
Job Completion Letter
Letter of Recommendation
 Why Partner With Stabil-Loc?
We invite you to inspect our engineering test data, observe the installation process, analyze the technical support, initial start-up cost (the lowest in the industry), and draw your own conclusion.
After you complete your evaluation, ask yourself:
"Is this the type of piering system I would recommend to my customer?"
"Does it meet the standards of quality that I would bet my company's reputation on?"
"Does this method of stabilizing a house "make sense"?"
"Am I honest and ethical in my business practices?"
If you can answer yes to these questions, then you are a good candidate to partner with Stabil-Loc in your area. Your initial investment will be minimal. We will provide everything needed to install your first job. You should recover the total cost of start-up with the completion of the first job.
Whether you are currently in the piering business and are looking for a better system, or you are in a related field such as waterproofing or drainage, and are tired of giving away foundation repair leads, we can help you differentiate yourself from your competitor and gain a competitive advantage. If this sounds interesting, give us a call.