Speak with a Pier Expert Today
At Stabil-Loc, we provide the highest quality foundation piers on the market and we have more than 50 authorized dealers and installer throughout the country. Our piers are so revolutionary we own 3 U.S. patents. If you'd like to speak with someone about how foundation piers can level and support your house, please call us toll free!
(479) 282-9298
Stabil-Loc Foundation Piering System
Number One
The Stabil-Loc Foundation Piering System is the number one method in the foundation repair industry for providing the homeowner with a permanent foundation repair solution.
Correct Position
Our double-walled, heat-extruded steel tube is positioned directly under the center of the wall to be lifted or stabilized.
Strongest Support
The pier is hydraulically driven all the way to bedrock or stable strata, providing the deepest, strongest foundation support available.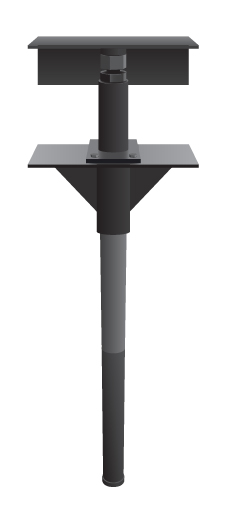 Concentric Loading
The patented rotating head assembly maintains concentric loading during the lifting process.
Adjustable Shimblock
Traditionally, the house must be over lifted to insert shims. Our adjustable "shimblock" eliminates the need for over lifting the structure which can cause damage to your home.
Revolutionary Piers
Our piering system is so revolutionary, it is patented by the United States Patent Office. (Patent numbers: US 8,851,800 B2, US 8,821,073 B2, and US 8,206,063 B2)