Foundation Repair and Pier Installers in Chicago
There are five authorized Stabil-Loc dealers in the Chicago, IL area who provide foundation repair service in a 50-mile radius. All our local dealers are fully certified professionals and offer top notch service at competitive prices. If you are facing any problems with your building's foundation or simply need a structural evaluation or a written assessment, just give us a call and we will set up an appointment for our local dealer.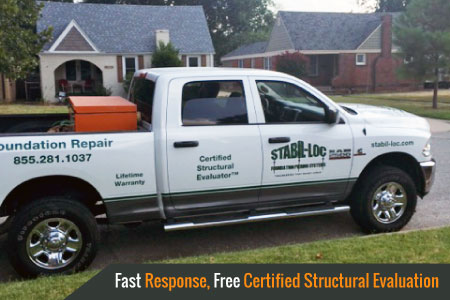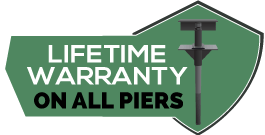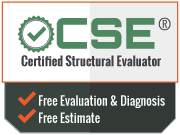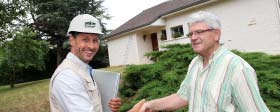 Foundation Repair
 Basement Wall Repair
 Bowed Wall Repair
 Foundation Crack Repair
 Concrete Raising
Crack Attack Team
10134 Clow Creel Road Unit 1
Plainfiled IL 60585
Phone: (630) 842-5007
Customer Reviews in the Chicago Area
Average rating for Stabil-Loc Foundation Piering Systems is 4.95 stars of 5 stars – based on 274 reviews

Foundation Repair in Chicago, IL
Very happy! My husband and I were looking for right contractors and EcoDry was our choice for a great company. I'm very pleased with the service and the quote that my family could work with on a budget. Despite the fact that no one can really AFFORD repair work in the first place, I'm so happy we did the work.
Emily A. – Chicago, IL 60602

Foundation Repair in Chicago, IL
I'm glad I called you guys- nice selection of dealers to choose from and all certified under many regulations that make life easier for customers like me! I just wanted a trust worthy company to provide repairs on my foundation and the job performed was well executed. I have no problems.
Jon R. – Chicago, IL 60601

Foundation Repair in Chicago, IL
The crew came out in February 2014 (the year of the Polar Vortex). We had several cracks in our foundation that always caused a seepage problem in our basement. The Stabil-Loc crew came out and fixed it (sealed the house from the outside and put in drain tile). This summer was a true test.
Rich K. – Chicago, IL 60624

Foundation Repair in Chicago, IL
After you fixed our foundation some many years ago, on our 1920's home, we have had three renovations. They came out and updated the system at no charge. We had a problem during the floods three years ago and though they were swamped, they did the work in a timely manner.
Bill N. – Chicago, IL 60608

Licensed Contractors
Our dealers are certified and insured by our company, and licensed under the Chicago city regulations of the Easy Permit Process Program which allows us to provide foundation repairs to any home or building in the area.
Services Provided in Chicago
There are lots of ways to prevent foundation damage problems. We offer foundation repair services and offer our customers a three step process. Initially, we make an in-depth assessment of the extent of damage where we use the latest technology to pinpoint exact spots where the damage is present. Then we move onto the planning stage and devise a strategy to stabilize the foundation. This is followed by installation and actual ground work to bring your foundation back to life.

 Problem assessment and engineering


 Provision of quotes for repair work


 Certified Structural Evaluations®


 Reinforcement of bowed basement wall


 Sinking foundation lifting and realignment


 Wall and floor crack repair


 All-inclusive foundation repair service