Local Foundation Repair Dealers in Cincinnati, OH
There are two local Authorized Stabil-Loc dealers in the Cincinnati area who provide service in about a 100-mile area. All of our local dealers are fully certified and offer quality work at competitive prices. If you are in need of a structural evaluation, want a written assessment or just need an expert opinion regarding any potential foundation repair problem, give us a call and we'll setup an appointment for our dealer who serves your town.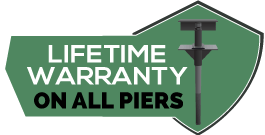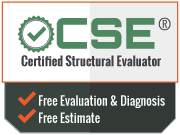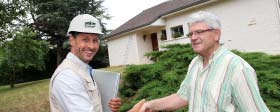 Foundation Repair
 Basement Wall Repair
 Bowed Wall Repair
 Foundation Crack Repair
 Concrete Raising
All-Dry of Ohio
2700 Symmes Road Suite H
Fairfield, Oh. 45014
Call (800) 255-3792

Foundation Repair in Cincinnati, OH
Fair price and estimate, customer service was spot on. They scheduled the repairs to be finished on Wednesday and to my surprise all the gear and debris was completely gone by the end of the day. Received my lifetime warranty package with a smile when the last crew member left- VERY …
Tom L. – Cincinnati, OH 45211

Foundation Repair in Cincinnati, OH
Very impressed with the work that was completed on my home. I have house from the 1970's  and the foundation was due for an upgrade/fix. Concrete was re-leveled, cracks were sealed; I'm a happy camper. Quote was pretty fair compared to other contractors I had come out to inspect.
Derryn F. – Cincinnati, OH 45208

Foundation Repair in Cincinnati, OH
Great foundation repair service. Provided an estimate when they arrived, did a thorough investigation, and installed some piers around my house. The quality of work was good and I have no complaints.
John L. – Cincinnati, OH 45204

Foundation Repair in Cincinnati, OH
We want you to know that we are very pleased with the quality of service your company provided. We sincerely appreciate your responsiveness and the way you conduct your business. It has been approximately thirty days since our basement has been waterproofed, and despite the huge snow melt …
Jack L. – Cincinnati, OH 45243

Licensed Contractors
Dealers we use are registered and licensed contractors under the Cincinnati Contractor Registration to perform any foundation repair, realignment, and alterations to your home or building. Includes complete structural restoration permissions.
Services Provided in Cincinnati
We are experts in solving all sorts of problems pertaining to foundations. If you are facing a sinking foundation or there are cracks in basement walls, we can take care of them. Our experts evaluate the extent of damage, pinpoint exact locations where the faults are and then plan reinforcements that stabilize your building's foundations. We take an individual approach to handling your foundation repair by keeping in mind the unique terrain and geology of the Cincinnati OH area.

 Problem assessment and engineering


 Provision of quotes for repair work


 Certified Structural Evaluations®


 Reinforcement of bowed basement wall


 Sinking foundation lifting and realignment


 Wall and floor crack repair


 All-inclusive foundation repair service