Local Foundation Repair Dealers in Cleveland, OH
Contact your local authorized Stabil-Loc dealer in the Cleveland area. We provide comprehensive foundation repair service in a 100-mile area. All our local dealers are accredited professionals with years of experience under their belt, offering top-drawer service at market competitive rates. If you are looking for a structural appraisal, an estimate of foundation repair cost or any foundation settlement issue, feel free to get in touch with us over the phone and we'll set up an appointment with one of our local dealers in your area.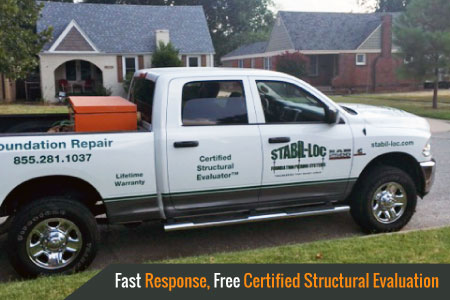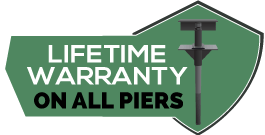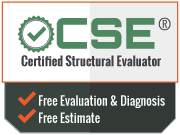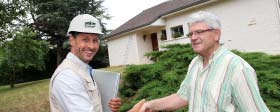 Foundation Repair
 Basement Wall Repair
 Bowed Wall Repair
 Foundation Crack Repair
 Concrete Raising
Pioneer Basement Solutions
4221 16th Street NW
Canton, OH 44710
Phone: (330) 454-8066
Fax: (330) 454-8111

Foundation Repair in Cleveland, OH
My business was in need of some serious repairs due to the age of the building- interior was fine and after the inspection they told me what was wrong. Estimate was same day, work started next day- pretty impressed overall. Good quote, too.
Grant T. – Cleveland, OH 44104

Foundation Repair in Cleveland, OH
Not too shabby. Great customer service handled all my requests, questions, etc. Repairs were scheduled after the evaluation and the estimated time was accurate- completed on the day they scheduled. Never heard of Stabil-Loc before but I would choose them again if I had to!
Amy P. – Cleveland, OH 44103

Foundation Repair in Cleveland, OH
Very satisfied with the service you provided for my home. I have no troubles at all with the work you did and it looks like all the cracks are completely gone.
Sara S. – Cleveland, OH 44103

Foundation Repair in Cleveland, OH
I would like to take this opportunity to offer a formal recommendation for Stabil-Loc Piering Solutions. Because of the difficulty of the job, others turned us down. So when we contacted Stabil-Loc, their representative was very pleasant, knowledgeable and accommodating.
Danielle W. – Cleveland, OH 44105

Licensed Contractors
Our dealers are licensed under Cleveland city building codes and regulations. Specifically the Construction Permit which allows us to repair, excavate, and alter the parameters of your home which includes foundation work.
Services Provided in Cleveland
We take a three-step approach to fixing your foundation settlement problems. It starts with a thorough assessment which includes taking accurate measurements and tracking down of exact areas where the foundation is damaged or cracked. Then, taking into account the soil quality in your area – in this case, Cleveland, we plan the placement of our foundation pier on key points. In the final step, we implement and install the piers that will balance and reinforce the building permanently.

 Problem assessment and engineering


 Provision of quotes for repair work


 Certified Structural Evaluations®


 Reinforcement of bowed basement wall


 Sinking foundation lifting and realignment


 Wall and floor crack repair


 All-inclusive foundation repair service