Stabil-Loc Foundation Repair in Indianapolis, IN
We have a local dealer in the Indianapolis, IN area that provides comprehensive foundation repair service in a 100 mile radius and surrounding cities. Following our structural evaluators program, our contractor provides efficient foundation & wall realignment after appraisal. We have years of experience with competitive rates in the industry, and will give a full written estimate of recommended repairs before starting any project.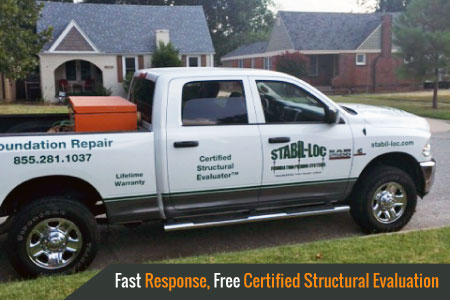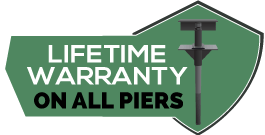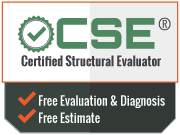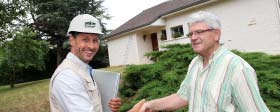 Foundation Repair
 Basement Wall Repair
 Bowed Wall Repair
 Foundation Crack Repair
 Concrete Raising
ZAM Foundation Repair
1435 Topp Creek Drive
Indianapolis, IN 46214
Phone: (317) 361-8444

Foundation Repair in Indianapolis, IN
This is the second property that I have had Stabil-Loc work with me on- good repairs and good service. Waterproofing is a little lacking in options but it gets the job done right. Mostly great for any type of foundation repair- pier is top notch.
Clay D. – Indianapolis, IN 46203

Foundation Repair in Indianapolis, IN
After calling Stabil-Loc I immediately got a free evaluation the same day (not sure if that happens often) but it worked out great. They came out the day after to begin the repairs and was finished within 2 days total… Very pleased with the results
Natalie S. – Indianapolis, IN 46204

Foundation Repair in Indianapolis, IN
The Advanced Restoration and Waterproofing team worked diligently and completed the job in an efficient manner. They listened carefully to my concerns and acted on specific requests that I made regarding the job. And best of all, its rained a ton and my basement is dry! Too good to be …
Homeowner – Indianapolis, IN 46205

Foundation Repair in Indianapolis, IN
ARW tackled a very problematic basement from 1890's. The job was far more extensive than they originally predicted, yet they performed exactly what they said they would do without any additional cost. I would recommend ARW to anyone who wants a dry basement and a lifetime guarantee.
Andy D. – Indianapolis, IN 46201

Licensed Contractors
Our contractor is licensed with the City of Indianapolis under the Department of Code Enforcement regulations. We have permissions to provide all aspects of foundation repair under build codes, using structural systems and supports, as well as excavation.
Services Provided in Indianapolis
Our foundation repair services comprise of three steps which are assessment, planning and implementation of repair system. The assessment is made using calculations and precise measurements using the latest technology and tools to figure out how much your home is sinking and what pressure points are most affected. The level area is then compared with the nearby landscape in Indianapolis which gives us a better idea of what repair points and materials to use for repair. Lastly, we stabilize the foundation using our unique foundation pier system.

 Problem assessment and engineering


 Provision of quotes for repair work


 Certified Structural Evaluations®


 Reinforcement of bowed basement wall


 Sinking foundation lifting and realignment


 Wall and floor crack repair


 All-inclusive foundation repair service