Stabil-Loc Foundation Repair Dealer in Ithaca, NY
We have a local dealer in the Ithaca, NY area who provide foundation repair service in a 75 mile area covering most of central New York state. Our dealers are certified under our Certified Structural Evaluator® program that offer an advanced method for project engineering and realignment of foundations and basement walls. We give a written estimate and recommendation of repairs needed before implementation of any work.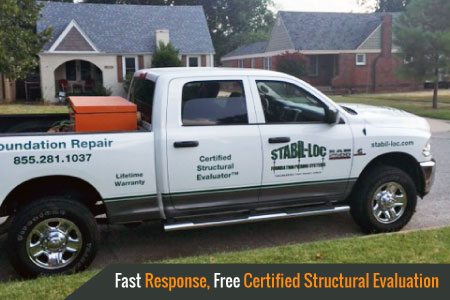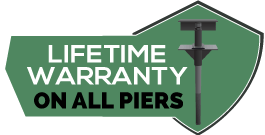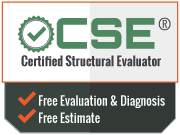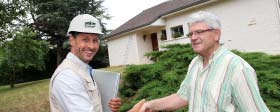 Foundation Repair
 Basement Wall Repair
 Bowed Wall Repair
 Foundation Crack Repair
 Concrete Raising
Midstate Basement Authorities
233 Cherry Street
Ithaca, NY 14853
Phone: (888) 993-7969
Fax: (607) 272-0195

Foundation Repair in Ithaca, NY
My foundation seems to be fixed completely. I'm surprised at how easy it was for repairs since the cracks and concrete were in bad condition. Would recommend this company in the future
Craig H. – Ithaca, NY 14853

Foundation Repair in Ithaca, NY
It was a professional company and completed the work on schedule. This home has been suffering from problems for a long time and they managed to fix everything in one go. Good work
Jerry G. – Ithaca, NY 14853

Licensed Contractors
Our contractor has been approved by the City of Ithaca Building Permit regulations and licensed to provide foundation repairs, including alterations and system installations that refortify residential and commercial structures.
Services Provided in Ithaca
Our foundation repair method uses a three step approach. The first step involves careful assessment of the extent of damage and figuring out key points of pressure. After we have the measurements, we move onto planning the repairs by taking into account the landscape around your house in Ithaca. The final step involves the implementation of our foundation piers system which brings your house back to balance and gives it a new life.

 Problem assessment and engineering


 Provision of quotes for repair work


 Certified Structural Evaluations®


 Reinforcement of bowed basement wall


 Sinking foundation lifting and realignment


 Wall and floor crack repair


 All-inclusive foundation repair service
Potential of Foundation Problems in Ithaca, NY
Greater Ithaca's well-known areas include Village of Groton, Village of Lansing, Village of Cayuga Heights, Hamlet of Forest Home and Hamlet of South Hill. As buildings in the area come of age, chances of problems in the soil underneath the houses increase as well. Approximately 50% of homes have an older foundation which is enough time for such problems to arise. It is estimated that within 15 years of construction, an average home can start showing signs of foundation related issues. Moisture, heavy rains, poor drainage, and poor construction standards are some of the major causes of such problems.