Foundation Repair and Pier Installation Services in Kansas City
We have several Authorized Dealers in the Kansas City area that provide foundation repair services in about a 100 mile radius. All of our local dealers are fully certified and offer quality work at competitive prices. If you need a structural evaluation, want a written assessment for any type of foundation settlement issue, give us a call and we'll setup an appointment for our dealer who serves your town.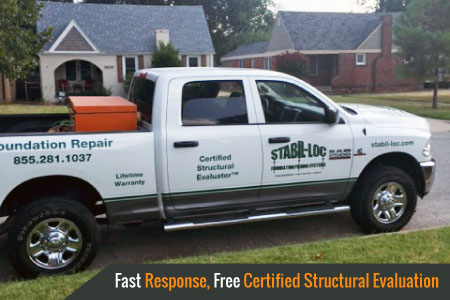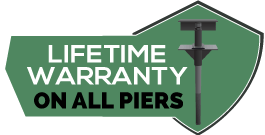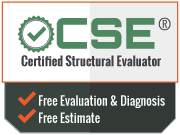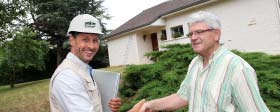 Foundation Repair
 Basement Wall Repair
 Bowed Wall Repair
 Foundation Crack Repair
 Concrete Raising
Grant Renne & Sons
1200 E. 8th Street
Kansas City, MO 64106
Phone: (816) 221-6076
Fax: (816) 221-6078
Munoz Contracting
3803 Duck Rd
Granview, MO 64030
Phone: (816) 838-8249
David Burke Foundation Repair
Peculiar, MO 64098
Phone: (816) 804-4684

Foundation Repair in Kansas City, MO
Dave was very good. Quality of work was great. Did job in a timely manner. I would use Dave again. I have told alot of my clients about him. Great guy Great work!!!
Gessler P. – Kansas City, MO 64114

Foundation Repair in Kansas City, MO
They were reasonable on price and Dave was very good explaining the project and they did a real good job cleaning up. Thx
Steve B. – Kansas City, MO 64128

Foundation Repair in Kansas City, MO
100% Professional, absolutely satisfied with the foundation service. I would not think twice about using Foundation 1, and would recommend them to anyone.
Harvey W. – Kansas City, MO 64113

Foundation Repair in Kansas City, MO
Reasonably priced and addressed the problem in most reasonable way.
Jim W. – Kansas City, MO 64113

Services Provided in KC MO
Our services provided has 3 steps which include assessment, planning, and implementation of the correct foundation repair system. Our assessment of the problem is derived from calculations and measurements using our technology to determine how much your home is sinking, which points or pressure spots are sinking, and where the balance/leveling area is compared to your landscape (particularly keeping in mind the type of land we are working with- in this case Kansas City). We then plan for placement of our foundation pier on key points that will realign your home. Finally, we install the piers and re-stabilize the structure permanently.

 Problem assessment and engineering


 Provision of quotes for repair work


 Certified Structural Evaluations®


 Reinforcement of bowed basement wall


 Sinking foundation lifting and realignment


 Wall and floor crack repair


 All-inclusive foundation repair service