Local Stabil-loc Pier Installers in Louisville, KY
We have four authorized dealers in the Louisville, Kentucky area that provide services within a 100 mile radius. All of our local dealers have complete certifications and offer quality work at competitive prices. Get a free structural evaluation with a written assessment for sinking foundation issues by contacting us today. Please feel free to contact any of our dealers for a your free evaluation.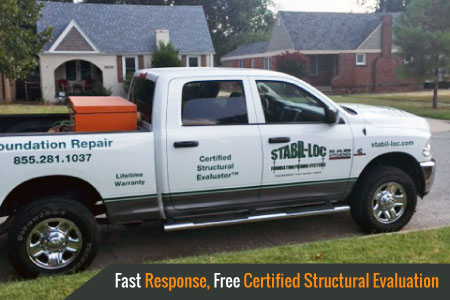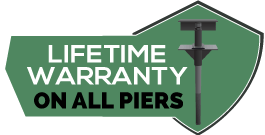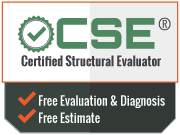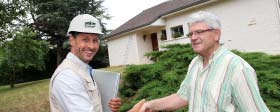 Foundation Repair
 Basement Wall Repair
 Bowed Wall Repair
 Foundation Crack Repair
 Concrete Raising
J.W. Winters Construction
4100 Western Ave.
Louisville, Ky. 40216
Phone: (502) 558-6743
Aqua Lock
10470 BlueGrass Parkway
Louisville, KY 40299
Phone: (502) 495-9450
Fax: (502) 495-9451
Master Waterproofing
Elizabethtown, KY 42702
Phone: (270) 769-3434
Chris King Construction
8075 S Old Palmyra Rd
Pekin IN 47165
Phone: (502) 297-7119
RH Contractors
1824 E 4th St
Owensboro, KY 42303
Phone: (812) 484-8876
B-Dry
Newburgh, IN 47629
Phone: (812) 550-5202

Licensed Contractors
Each Stabil-Loc contractor is licensed under the Louisville and Kentucky regulations Louisville Metro Code of Ordinances 150.083. We are certified and insured by other various aspects to provide efficient foundation repair.
Services Provided in Louisville
We use a 3-step process that consists of a thorough assessment of the foundation problem, planning and engineering the best effective action, and system installation. Our analysis of the property comes first, using advanced technology to measure where your home is sinking, how far into the ground it has shifted, and using that information to figure out the key pressure spots of your foundation. We then properly plan and coordinate where each foundation pier will be implemented at different points along your foundation. Finally, we install each pier methodically and lift your home back into place. This is a permanent solution to foundation failure.

 Problem assessment and engineering


 Provision of quotes for repair work


 Certified Structural Evaluations®


 Reinforcement of bowed basement wall


 Sinking foundation lifting and realignment


 Wall and floor crack repair


 All-inclusive foundation repair service