Foundation Repair Services in Middletown, NY
We have a local dealer in the Middletown, NY area who provide foundation repair service in a 100 mile radius covering all of Hudson Valley. All our local dealers are fully certified professionals and offer top notch service at competitive prices. If you are facing any problems with your building's foundation or simply need a structural evaluation or a written assessment, just give us a call and we will set up an appointment for our local dealer.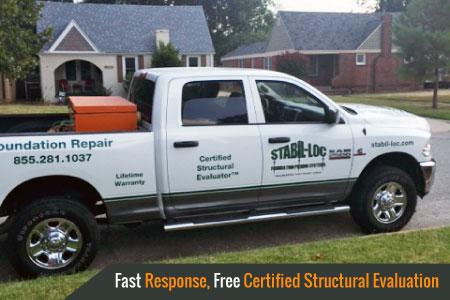 Dr. Energy Saver Of Hudson Valley
Bullville / Pine Bush, NY 12566
Phone: (845) 361-1150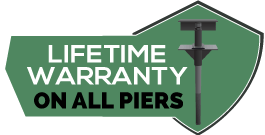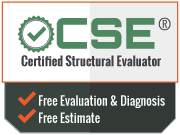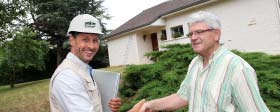 Foundation Repair
 Basement Wall Repair
 Bowed Wall Repair
 Foundation Crack Repair
 Concrete Raising

Foundation Repair in Middletown, NY
This is BY FAR the easiest home improvement job I have ever had to deal with. From the estimate through the completion of the job. The job, crew and office staff were great. You may use me as a reference anytime!
Janice B. – Middletown, NY 10941

Foundation Repair in Middletown, NY
The workers were very efficient! They came to the job on time. The crew said it would take two days and that is what it took. I was pleased with their work and their efficiency.
Keenan L. – Middletown, NY 10943

Licensed Contractors
Our dealers are licensed under Middletown city building codes and regulations. Specifically the Construction Permit which allows us to repair, excavate, and alter the parameters of your home which includes foundation work.
Services Provided in Middletown
Stabil-loc tackles all kinds of problems with foundation and provides a complete package from damage assessment, planning repair, and implementation. We use the latest technology to measure the angles and pinpoint exact pressure points that need to be stabilized. Following this, we install our foundation piers on key points that realign your home to its natural position, giving your foundation a new lease of life.

 Problem assessment and engineering


 Provision of quotes for repair work


 Certified Structural Evaluations®


 Reinforcement of bowed basement wall


 Sinking foundation lifting and realignment


 Wall and floor crack repair


 All-inclusive foundation repair service