Local Foundation Repair Services in Oklahoma City, OK
We have a local foundation repair contractor in the Oklahoma City area that provides services in a 50 mile radius covering major and minor towns. All our local dealers are fully certified professionals under our CSE® program and valued at competitive prices. Our patented piering system along with other advanced technologies assist us in providing the best repairs in the industry. Get a free certified structural evaluation, an estimate of foundation repair cost or any other related issues, contact us today and we'll set up an appointment with one of our local dealers in your area.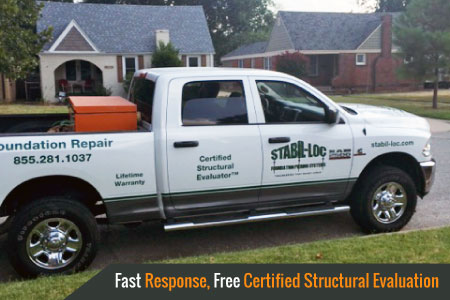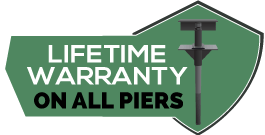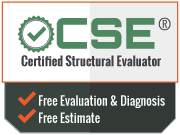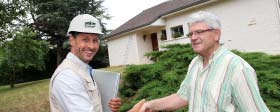 Foundation Repair
 Basement Wall Repair
 Bowed Wall Repair
 Foundation Crack Repair
 Concrete Raising

Foundation Repair in Oklahoma City, OK
Great work! Not much to complain. Quote was a little bit more than I expected but cheaper than all the other contractors I've spoken with. Service was perfect though since I have no more foundation problems. Gave me that warranty and I was right as rain. -Regards, K.
Kenny S. – Oklahoma City, OK 73105

Foundation Repair in Oklahoma City, OK
Some minor excavation was required but not as bad as my last home 10 years ago. In the end it saved my house and I could list it on the market in the next couple of years so I'm satisfied. 100% professional company overall- you could tell they knew what they were doing.
Ben C. – Oklahoma City, OK 73101

Foundation Repair in Oklahoma City, OK
Very pleased with Stabil-Loc's services. Got a free estimate, inspection, and lifetime warranty… My wife was pretty happy the scheduling- VERY felxible and since she's at home most of the day with kids it worked very well for us. Much obliged.
Samuel H. – Oklahoma City, OK 73102

Foundation Repair in Oklahoma City, OK
Some good work there- cracks are gone, doors shut fine now. Passed my inspection and moving onto renovations thanks to you guys…
Gary H. – Oklahoma City, OK 73104
Foundation Piering Services Provided in Oklahoma City
Our repair methods are completed through a series of steps. We begin with our structural evaluation and assess all problems with your foundation, including cracks, settlement, and caving walls. We then prepare plan using project engineering and calculations of concrete shifts, where the points of pressure are most dire, and where each pier or carbon fiber strip will provide the most support. We then complete the foundation repair by installing our products and systems to correct, realign, and restore your foundation or basement wall back into position.

 Problem assessment and engineering


 Provision of quotes for repair work


 Certified Structural Evaluations®


 Reinforcement of bowed basement wall


 Sinking foundation lifting and realignment


 Wall and floor crack repair


 All-inclusive foundation repair service