Local Foundation Repair Dealers in Springfield, MO
We have a local dealer in the Springfield, MO area that provides foundation repair service in a 50 mile radius. All our local dealers are fully certified professionals and offer top notch service at competitive prices. We use state of the art equipment along with latest tools that help us make accurate measurements and calculations to plan out the foundation repair process. If you are looking for a certified structural appraisal, an estimate of foundation repair cost or any foundation settlement issues, contact us today and we'll set up an appointment with one of our local dealers in your area.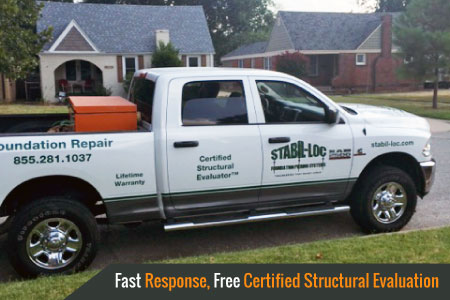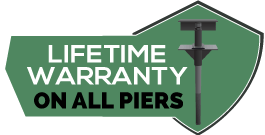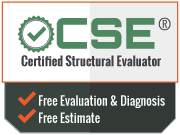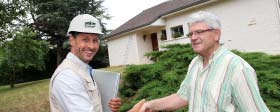 Foundation Repair
 Basement Wall Repair
 Bowed Wall Repair
 Foundation Crack Repair
 Concrete Raising
Ortex Systems
2805 East Grand
Springfield, MO 65804
Phone: (417) 839-9120

Foundation Repair in Springfield, MO
Satisfied with the service I requested. Team was professional and completed on schedule which was very important to timeline. Just leaving a thank you on your review page for your hard work.
Aaron S. – Springfield, MO 65802

Foundation Repair in Springfield, MO
I've been having some issues with my foundation for a while and it began to get worse with the floors and doorways. I hired this company and they did a great job. A fair estimate overall
Chris G. – Springfield, MO 65805

Foundation Repair in Springfield, MO
I got a great deal from this company, and the customer service was patient. Cracks are gone on my porch pillars and foundation so no complaints. me and my wife are pleased overall
Randy F. – Springfield, MO 65804

Foundation Repair in Springfield, MO
Good quality service. I received an accurate estimate of what I thought was a reasonable price for sinking foundations and piers. They came to my house and completed the repairs thoroughly. Warranty was a nice addition to the service-
Harris L. – Springfield, MO 65803

Licensed Contractors
Our dealers are licensed under Springfield, Missouri, city building codes and regulations. This allows Stabil-Loc contractors to repair, excavate, and alter the parameters of your home which includes foundation work.
Services Provided in Springfield
One of the major services on offer is crack repair. This treatment allows the cracks to be filled using chemicals which we can guarantee to be efficient and effective. Pier treatment can be used in more serious situations. Steel piers and pressed pilings could be used to enforce foundations and prevent them from moving. Waterproofing can prove to be another effective way of treating the problem. A lot of the times, foundations of any structure get deteriorated due to moisture. Waterproofing can rid the foundations of water and protect them from any harmful effects that may be brought about by the moisture. A quick list of all our services in Springfield, MO can be viewed to the left.

 Problem assessment and engineering


 Provision of quotes for repair work


 Certified Structural Evaluations®


 Reinforcement of bowed basement wall


 Sinking foundation lifting and realignment


 Wall and floor crack repair


 All-inclusive foundation repair service