Stabil-Loc Foundation Repair Contractors in St. Louis, MO
We have 2 local dealers in the Saint Louis, MO area who provide foundation repair service in a 70 mile radius covering all St. Louis counties and parts of southern Illinois. All our local dealers are fully certified professionals and offer top notch service at competitive prices. We use state of the art equipment along with latest tools that help us make accurate measurements and calculations to plan out the foundation repair process. If you are looking for a certified structural appraisal, an estimate of foundation repair cost or any foundation settlement issues, contact us today and we'll set up an appointment with one of our local dealers in your area.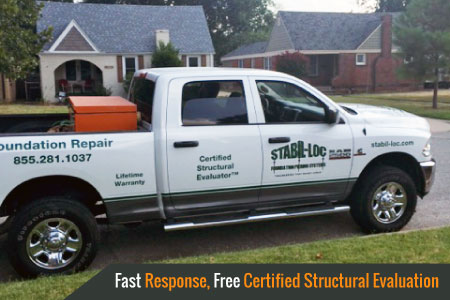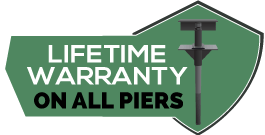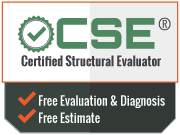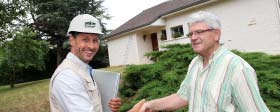 Foundation Repair
 Basement Wall Repair
 Bowed Wall Repair
 Foundation Crack Repair
 Concrete Raising
3 Rivers Waterproofing
7135 Christopher Drive
St Louis Mo 63129
(636) 287-2098
Affordable Tuck Pointing
2148 Lake Dr
Arnold, MO 63010
Phone: (314) 489-5964
B-Dry Solutions
Highland, IL 62249
Phone: (618) 580-9415
Midwest Basement Tech
Brighton, IL 62012
Phone: (618) 372-7077
Fax: (618) 372-7090

Foundation Repair in St. Louis, MO
We had an amazing experience with them.  After having several estimates to prevent water in our basement that ranged as high as $3200, the owner of the company showed me how the problem was from a clogged, leaking, and broken gutter.  None of the other contractors even mentioned that …
Arthur H. – St. Louis, MO 63122

Foundation Repair in St. Louis, MO
All work was performed as promised. The crew were all very prompt courteous and professional. I met with three other contractors before selectecing Stabil-Loc. They gave the most competitive price and the work was first rate.
Burt M. – St. Louis, MO 63105

Licensed Contractors
Our dealers are licensed under St. Louis city building codes and regulations. This allows us to repair, excavate, and alter the parameters of your home which includes foundation work.
Services Provided in St. Louis
Our services include inspection of the foundations and fixing any issues that come up, as well as many related issues. Apart from fixing drainage issues, we can also deal with plumbing leaks that often occur due to the foundation problems. Other, major services include foundation wall stabilization, foundation wall straightening and crawl space repair. We take pride in our foundation repair services in St. Louis.

 Problem assessment and engineering


 Provision of quotes for repair work


 Certified Structural Evaluations®


 Reinforcement of bowed basement wall


 Sinking foundation lifting and realignment


 Wall and floor crack repair


 All-inclusive foundation repair service