Stabil-Loc Foundation Repair Contractors in Topeka, KS
We have a local dealer in the Topeka, KS area that provides foundation repair service in a 50 mile radius. All our local dealers are fully certified professionals and offer top notch service at competitive prices. If you are facing any problems with your building's foundation or simply need a structural evaluation or a written assessment, just give us a call and we will set up an appointment for our local dealer.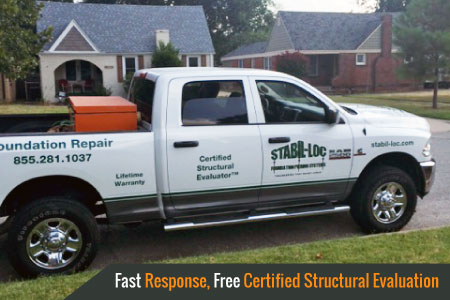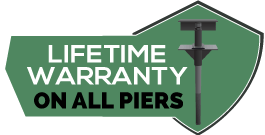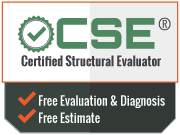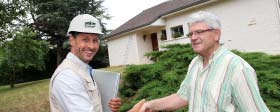 Foundation Repair
 Basement Wall Repair
 Bowed Wall Repair
 Foundation Crack Repair
 Concrete Raising
David Burke Foundation Repair
Peculiar, Mo. 64098
Phone: (816) 804-4684
Uhl Foundation Company
Topeka, KS 66601
Phone: (785) 224-0513

Foundation Repair in Topeka, KS
I went through several foundation repair contractors in the last month. Very frustrating. After this company came to my house they gave me a free structural evaluation that looked like a paid house inspection. I couldn't believe it was free! On top of that the estimate was perfect for my budget.
Charlene G. – Topeka, KS 66605

Foundation Repair in Topeka, KS
Got a good quote for repairs by this company. Impressed with the work that was completed on my home and seems to be money well spent. Wall and foundation cracks are gone with a warranty to show for it. We couldn't be happier.
Carter S. – Topeka, KS 66604

Foundation Repair in Topeka, KS
This has been a good experience thus far. I still need waterproofing done but these foundation repairs have put me in a good spot. Best contractors I've ever had that actually do what they say they're going to do… 5 stars
Zack T. – Topeka, KS 66603

Foundation Repair in Topeka, KS
Very nice job! The company was professional and customer service was kind. Me and my husband are very satisfied with the work and will recommend as a reference.
Rebecca K. – Topeka, KS 66606

Licensed Contractors
Our dealers are licensed under Topeka, Kansas, city building codes and regulations.
Services Provided in Topeka, Kansas
Foundation problems can be dealt with in multiple ways. One such method is the push pier. There are blades welded to each shaft. When inserted into the soil, the shafts transfer weight to the more competent soil thus getting rid of the tilt as well. Other methods include slab pier systems and concrete underpinning. We manage all of it from assessment, planning and finally installation of all repair systems. A summary of all our services in Topeka, KS is seen on the right.

 Problem assessment and engineering


 Provision of quotes for repair work


 Certified Structural Evaluations®


 Reinforcement of bowed basement wall


 Sinking foundation lifting and realignment


 Wall and floor crack repair


 All-inclusive foundation repair service