Stabil-Loc Foundation Repair Partners in Wichita
We have a local dealer in the Wichita, KS area who provide foundation repair service in a 50 mile radius. All our local dealers are fully certified professionals and offer top notch service at competitive prices. We use state of the art equipment along with latest tools that help us make accurate measurements and calculations to plan out the foundation repair process. If you are looking for a certified structural appraisal, an estimate of foundation repair cost or any foundation settlement issues, contact us today and we'll set up an appointment with one of our local dealers in your area.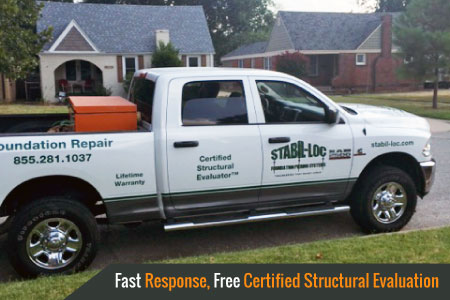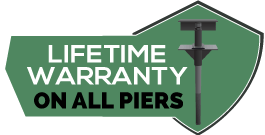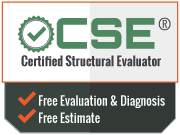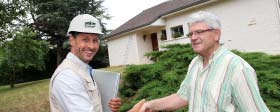 Foundation Repair
 Basement Wall Repair
 Bowed Wall Repair
 Foundation Crack Repair
 Concrete Raising
Water Protection Plus
806 East Goeldner
Derby, KS 67037
Phone: (316) 295-6557
Fax: (316) 267-7755

Foundation Cracks in Wichita, KS
I had water in my basement and called Stabil-Loc from a referral. They showed me the crack in the basement foundation and performed a water leak test confirming that was the source of the water problem and also answered all of my questions. The work was great and the team was cordial and professional.
Carol C. – Wichita, KS 67211

Foundation Repair in Wichita, KS
5 star company with a 5 star service. Thanks for the good deal on the foundation piers, and thanks for being on time. You have no idea how many contractors I've worked with that lollygag around.
Alex T. – Wichita, KS 67203

Licensed Contractors
Our dealers are licensed under Wichita, Kansas, city building codes and regulations.
Potential of Foundation Problems in Wichita, KS
The alluvial land can prove to be a tricky one to construct upon. While not as hospitable as clay from other regions, alluvial lands usually are rich in loam which means the soil is very much enriched. This means that the soft soil will require extra care when setting up the foundations. A lack of care could lead to sinking foundations and other complications. Furthermore, since the city of Wichita, KS has a major river flowing through it, we can safely assume that the water table will be relatively high. This would lead to decay of the walls and foundations at a greater pace. Also, we must consider the extreme weather variations that this city experiences. Cold winters and harsh summers can be a really source of concern for the house foundations. Due to the expansion and contraction of soil, the foundations could get damaged.

 Problem assessment and engineering


 Provision of quotes for repair work


 Certified Structural Evaluations®


 Reinforcement of bowed basement wall


 Sinking foundation lifting and realignment


 Wall and floor crack repair


 All-inclusive foundation repair service